We work with some of the most exciting and best loved consumer and lifestyle brands in Ireland and internationally. From food & beverage to baby and from beauty to health & wellness, we support brands big and small, from start-ups to established multinationals, both on a project and retainer basis. 
Many of our clients have been with us for years, trusting the relationship we have built up and the great work that we continue to produce year after year. Here's a snapshot of the brands we're proud to call clients of Harris PR… I have been working with Harris PR for some time now. I genuinely have never found a PR firm so adaptive, professional and friendly. A phenomenal mix of people who understand my brands and our markets. During COVID-19 they were so helpful and reassuring. One of, if not the best in the industry. Harris Public Relations managed our PR for over 15 years in our previous business, it was therefore a no brainer for us to maintain this relationship when launching our new business kaliedy.com. Harris Public Relation consistently performs well wether this be for a product launch or delivering a key brand message to the right audience. Our recent launch to market went extremely well, this would not have been possible without the support and experience that Harris public relationships provides. 
We're proud to have worked with dozens of charities and non-profits across a large number of fundraising and awareness campaigns.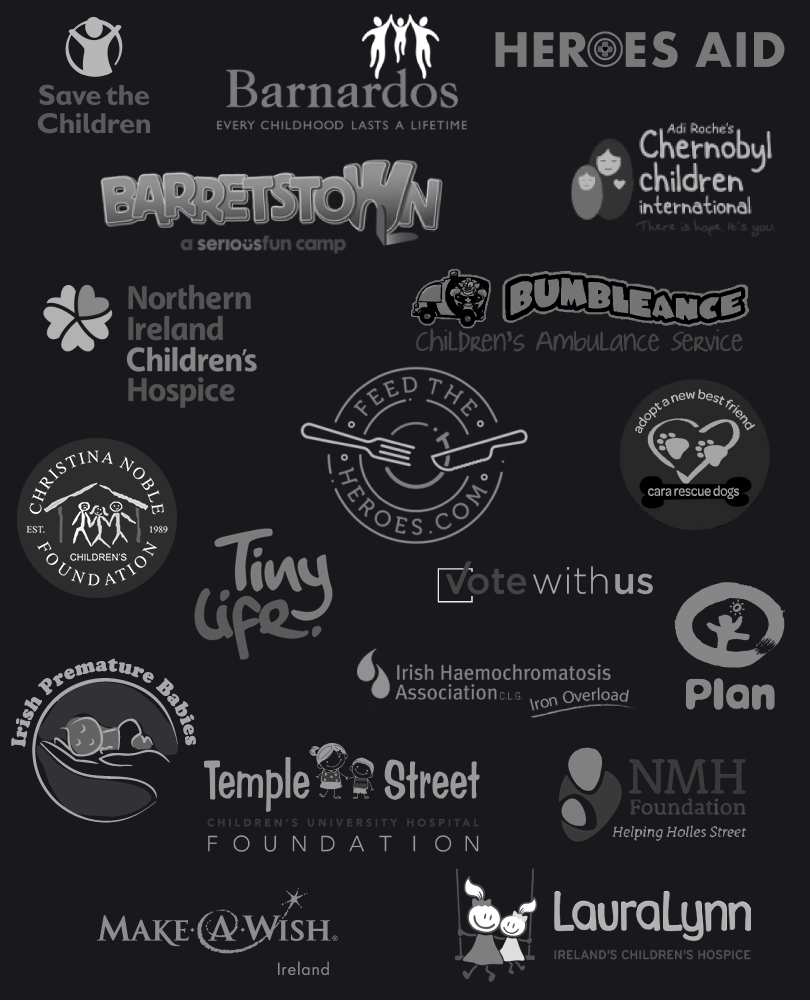 © 2021 Harris Public Relations Ireland. All rights reserved. .
Website Designed and Built by Iridescent Media